Thursday, September 01, 2005
Maximum City : Bombay Lost and Found
A brilliant book that will hit you with a force stronger than the hurricane katrina. Being a big fan of "Larry Collins & Dominique Lapierre" style of writing.I was impressed with this book. Like them suketu also does not narrate things baldly, he provides you with well researched information's and engages you with stories of people from different walks of life. Some of the information are stunning, like the ones given below.
In 1950 villages contributed 71% of net domestic product, Today the cities account for 60%.Bombay alone pays 38% of the nations taxes.

The greater bombay's population currently, 19 million is bigger than 173 countries in the world. If it is a country by itself, in 2004 it will rank 55.

In 1999 belgium had a population density of 130 people per square mile, netherlands 150,india 120.It is the cities of india that are overpopulated. singapore had a density of 2,535 and berlin the most crowded european city has 1,130 people per sq mile.The island city of bombay is 1990 had a density of 17,550 people per sq mile.some parts of central bombay have a population density of

1 million people

per sq mile.This is the highest number of individuals massed together at any spot in the world.
Big commerical cities like bombay have an energy in them, some unique characteristics and a magic which one of the characters in the book aptly puts by calling bombay a "Maya Nagari".To bring them out and to make everyone understand why it is so is not an easy job to do.sukethu has done it wonderfully.
The book is like a hindi masala movie.It has crime, sex, glamour, family sentiments and spirituality. The first half of the book engages you with researched information's and data, his view points on various things and his experiences with the cops and the under world. The second part is relative slow as it takes you into the life of bar girls, bollywood stars, monks and peoples in the slum. But it never stops to surprise you. The book is just not about others life, suketu narrates his own memories of bombay, and what it means to him. He also puts forth his empirical arguments and make us think.
Long before the millennium, Indians such as the late prime minister rajiv ghandhi, were talking about taking the country into the twenty-first century, as if the twentieth century could be leap frogged. India desires modernity; it desires computers , information technology, neural networks, video on demand. But there is no guarantee of a constant supply of electricity in most places in the country.IN this as in every other area, the country is convinced it can pole vault over the basics: develop world class computer and management institutes without achieving basic literacy, provide advanced cardiac surgery and diagnostic imaging facilities while the most easily avoidable childhood diseases run rampant, sell washing machines that depend on a non existent water supply ... drive scores of new cars that go from 0 to 60 in ten sec without any roads where they might do this without killing everything inside out, man and beast.
sukethu has to be commended for writing such a book. He has taken lot of risk in meeting the gangsters and going all he way to karachi to meet chotta shakeel.It was the time when the gang war was in full swing chotta rajan and the D company were fighting it out on the streets of bombai.He gives the account of a shooter, his meeting with him etc and end it by saying something like 2 days after the meeting he was shoot dead. so sukhetu during his interview and his meeting was also in the danger of getting involved in a shoot out.
All throughout the book, you can feel the thoughts of an NRI who loves his city and wants it to be like the other great cities of the developed nations. His passion for the city is evident in the wide spectrum of issues that he has covered.
He never misses a chance to point out the ironies of situations. This book is filled with ironies. There are too many to quote.
The country graduates the best technical brains in the world but neglects to teach my plumber how to fix a toilet so it stays fixed....So in the country of the NO, nothing is fixed the first time around. You dont just call a repairmen, you begin a relationship with him. You can't bring to his attention too aggressively the fact that he is incompetent or crooked, because you will need him to set right what he has broken the first time around.
And similarly he does not paint anyone in all black or all white. He gives all the views and sides of any personality he meets. And he has boldly put words that wont be liked by many celebrities it includes Bal thackarey to sanjay dutt.
My father once, in New york,exasperated by my relentless demands to be sent back to finish high school in bomay, shouted at me, "when you were there, you wanted to come here. Now that you're here, you want to go back". It was then I first realized, I had a new nationality: citizen of the country of longing.
One interesting personality that he talked about was this guy called eishaan. A textile shop manager in dubai who left everything to become a hero in bombay. sukethu meets him when he is still a struggling actor and writes about his experience. Eishaan gets a break to act in a movie called "Jai shakhumbhari Maa" and then he writes about his experiences in the movie. The name "jai shakhumbhari Maa" rang a bell to me.It is the same movie that i wrote about in my
Aastha review
.I was surprised to know about the character.Me and my roomie where making fun of this low low budget movie and my roomie told that this guy looks like a poor man's salman khan.I was sweetly surprised to know about eishaan from this book. But was not able to digest the fact that sukethu even after watching that movie in a special screening does not say anything bad about the movie.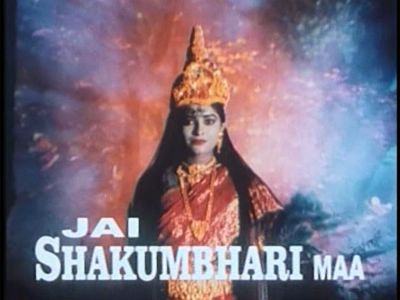 I first started writing down some excerpts, after 50 pages i felt if have to write down all the information's that awed me i have to pretty much write down the whole book. so i stopped noting down the info.THe once that are given here are the few that i noted at the start.
The total backlog of cases in indian courts at the close of twentieth century stood at 25 million.....At the current rate it will take 350 years to end the backlog.

You have to break the law to survive. I break the law often and casually. I dislike giving bribes, i dislike buying movie tickets in black. But since the legal option is ridiculously arduous - in getting a driver license, in buying a movie ticket I take the easy way out. If the whole country collectively takes an easy way out, an alternate economy is established who's rules are more are less known to all, whose rates are fixed. To survive in bombay you have to know its habit. If you have a child, you have to know how much donation to give to the school, to get admission. if you have a traffic accident you have to know how much to give to the cops to dispose of the matter....The parallel economy is fed on a diet of judicial rot. The system of justice, supreme legacy of the british, is in tatters, starved by a succession of governments afraid of its power over them. It was a judge in the allahabad high court who nullified indira gandhi's election victory in 1975; she promptly suspended the constitution.
It is a must read
.Read it and bombay will not be the same for you.
Links
suketu's official website
suketu's interview in NPR
Comments:
Yes Sen ,I feel very sad for Mumbai ...I stayed there for 3 years while i was in India .I had the opportunity to stay with variety of people musicians ,peopel who visited prostitutes ( and got STD in the end ) ,ambitious people ,pan wallah friends etc ..Everybody gets from Mumbai but nobody gives back .....
My positive points abt mumbai is that peopel are very social ,have no ego in communicating ,work culture is better than chennai ..But Mumbai has lost its identity ,its local language is thrown to dust ( marati) ,too much hype ,glamour ,magazines with absolute crap ,peopel 's don't care attitude abt the slums ..In that way chennai is much better ..
The Book seems to be very intresting.His thoughts are wonderful ,along the lines of what Swami Vivekananda said abt India some 100 years ago .But yet again ,iam qually frustrated abt these authors ,who blame ,blame and blame India and don't recognise the improvements we have made despite the poepulation - There is no denying that there are lot of work to be done ,but just blaming India totally without contributing anything to its progress just irritates me .You go to live in India ,be the change .
How many positives has he mentioned about India ?Is it the case that we don't have any positives ?Of course this is abook on Mumbai ,so we can't expect that - but at the same time ,i don't expect his comments on infrastructure in India .We can't go by some reports in outlooks /Times of India /India Today :They are foten biased ,over done and don't give a complete picture .
For examples ,i have seen NRIs blaming on RTOs ,customs .For the record ,i do agree that there is some truth in what they say .But often they are in a situation like ' I want a liscense in 2 days ' , ' I am having a 1000$ cam corder and this needs to be brought in with out spending $$$ '
If the author has travelled extensively through India ,all villages ,compared how it was 10 years before now and now it will be better .
WOnder how he was able to meet Chota Shakeel - This is just too much,when all leading journalists in India are un able to meet him .
Post a Comment
<< Home