Wednesday, July 06, 2005
Sutradhar & sazaa-e-maut
Sutradhar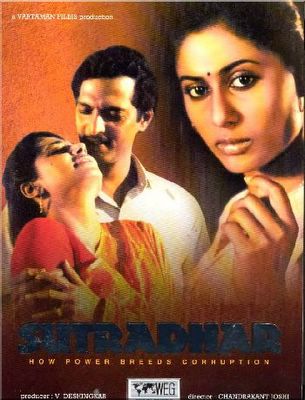 Is a story of a straight forward village school master who fights against the injustice of a fuedal lord.He takes the support of politics for his fight.Power corrupts him and he ends up doing what he was fighting against.A movie which is probably inspired from K.balachander's Achamillai Achamillai.Cast includes Nana Patekar, Smita Patil, Girish Karnad, Asha lata, Nilu Phule.
Sazaa-e-maut
The movie is vidhu vinod chopra's first film.The film is definitely different from its contempraries.The movie is pacy and the plot is something that you would have seen in many later movies.None the less nasrudeen shah's acting and a pacy screen play makes it intresting.
Comments:
Been reading ur posts a lot Senthil since I am a huge movie buff but was way too lazy to comment.. Pls keep penning though :)
ps: Khamosh Paani VCD is out..Its a very very god movie so do chk it out when u get the time.
Post a Comment
<< Home