Tuesday, June 07, 2005
Khatta Meetha & Dillagi
Khatta Metta is yet another clean movie from
basu chatterji
. The story is about the problems arising from the marriage of two aged people. Homi Mistry(Ashok Kumar) who has four sons decides to get married to Nargis Sethna who has 2 sons and a daughter. They all move together to save money. Enmity leads to clashes between the siblings of the two family.Problem arises because of Firoze Sethna (Rakesh Roshan) marrying Zarine(Bindiya Goswami) ,daughter of a rich industrialist(Pradeep Kumar).Pradeep kumar makes homi mistry lose his job and house.The problems created by pradeep kumar brings a change in the family. The children's who don't take care about there father, start caring after he looses job and there irresponsible children's suddenly become responsible and start earning to help there father. All ends well when pradeep kumar accepts zarines marriage to firoze sethna.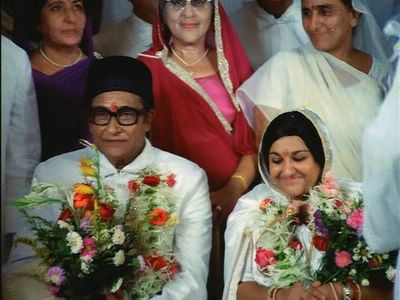 You would have realized the similarities between Khatta Meetha and mazhalai pattalam. Mazhalai pattallam was inspired by khatta meetha. Mazhalai pattalam was officially directed by actress lakshmi(under the supervision of K.balachander). khatta meetha is about a little elderly pair who unlike the MP pair don't sing a beautiful "Gowri manohariyai kandaen" type duets.But this movie has some nice songs too.The "Thallu model vaandi" song becomes "
Roll Roll
" by kishore da. As usual he rocks, there are a few more numbers by him, the melodious "Thoda Hai", the title song "Khatta Meetha" and the funny "Mummy O Mummy". Music is by rajesh roshan and lyrics by gulzar.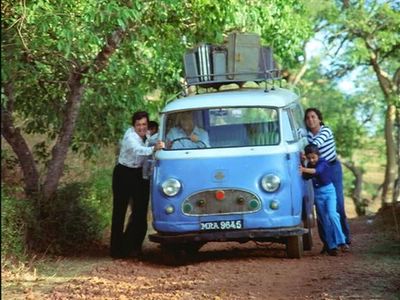 listen to khatta metha songs
here
Dillagi(1978)
Basu chaterji's
dillagi(1978) is a romantic comedy. Again a simple mild romantic comedy.Dharmendra a sanskrit professor falls in love with hema malini a chemistry professor.The movie is about how dharmendra makes the no nonsense hema malini fall in love with him. That's the story, but how will you make a movie out of this for 2 hours and 30 mins. That's basu chatterji.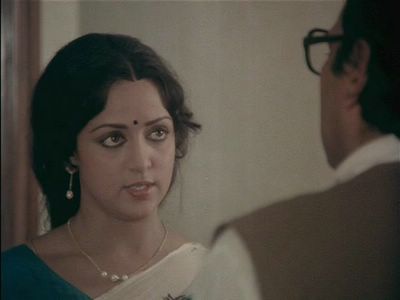 Dharmedra with big spectacles and a rose in hand is funny. Shathrugan sinha,aruna israni give a good supporting role.Basu chatterji would have been the man who used the pair of dharmendra and hema malini in more movies.Even if they are not acting in the movie, he will ask them to do guest apperences. chotti si baat, swami are examples.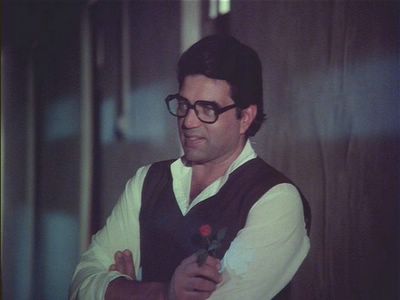 Comments:
Seems like our movie choices are similar. Don't know if you have watched these earlier but 3 of the movies off the top of my head are Kairee by Amol Palekar, Mammo by Shyam Benegal (part of the Zubeida, Sardari begum trilogy) and Mrinal Sen's Ek Din Achanak. I did a short review of two of them that can be found here :http://blogs.rediff.com/scripts/blog_viewcatcontent.phtml?postCat=2&blogName=sugandha&blogId=1085354532
i have watched all the 3. i have written about kairee already.
http://jackofall.blogspot.com/2005/05/kairee-raw-mango.html
Mammo didn't imptress me.or i dind't get it.Ek din achanak was awesome.
Post a Comment
<< Home