Friday, May 13, 2005
Amitabh movies
Veer Zara
They say your heart lightens if you share your grief with someone.So here iam. I saw "Veer Zara" :(.Both Yash Chopra's "How to take the same story in a million ways" and sharuk khan's "How to be an actor without acting" books will surely mention this movie.The pathetic shahruk khan is as much an audience like us in the movie.That to in the scenes with amitabh where amitabh will be giving all he has got into his acting and shahrukh khan will be.... as usual, just smiling.
Baghban
Iam seeing Hema malini after a long time and isn't she looking young?.My first thought.Looks like mani made a wrong choice in yuva/ayutha ezhuthu.Wouldn't have made a big difference if he had choosen the mother :).
The movie is an age old story told in an age old style.Again there is nothing in the movie except for amitabh, oops iam sorry amitabh and hema malini.
Black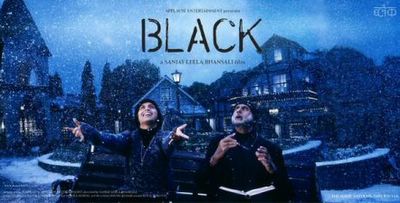 Beautiful movie.Sanjay Leela Bhansali has given another nice movie.It breaks all the conventional hindi cinema story telling and presents a movie which is universal.Amitabh stands tall, wonderful performance, this movie is nothing without him.His energy is so contagious, he is a force that will hit you with so much power.The movie has lot of warm moments.
Comments:
I did watch BLACK here ..Wonderful movie .....But there are three drawbacks which probably are not drawbacks but other factors which over ruled ...
1.SLB's passion with richness ....This story would have been much better had he avoided all those gloss -It was atreat to watch but it gave an appearance that the director is mor eintrested in its visuals than its content
2.Camera work was too heavy - It was brilliant and treat to watch but the main concept of how a blind lady will feel is pushed to a secondary thing .
But these are not negative points - to be correct .Ambitabh and Rani were wonderful and certain scenes did move me - Esp teh scene the Ambitabh realizes that he is victim of the disease (forgot the name oops ..) and teh scene wehere Rani MUkherjee types faster were just excellent .....
Movie slike these should eb encouraged ...
Post a Comment
<< Home