Wednesday, April 20, 2005
Mohanlal movies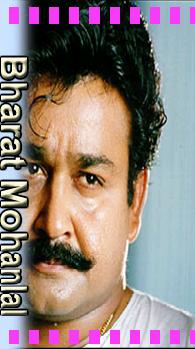 i was discussing with
zero
on the
Mohanlal
movies that got remade/inspired.Thought i will post those movies that i know here.
1.Gandhi Nagar 2nd Street -> Anna nagar mudhal theru(sathyaraj)
2.
Devasuram -> Mallu vetti minor(sathyaraj)
3.Chithram -> Engirundho Vandhan(sathyaraj)
4.Nadodi kathu -> Kathanayagan(pandyarajan)
5.Sanmanassullavarkku Samadhanam ->Illam(siva kumar)/Mera ghar thera ghar(sunil shetty)
6.Vietnam colony -> Vietnam colony(prabhu)
7.Manichitratazhu -> Chandra mukhi(super star)
8.Thenmavin Kombathu -> Muthu(super star)
9.Kireedom -> Gardish(hindi)
10.Thalavattam -> Manasukkul Maththappu(prabhu)
11.vandanam -> Sambavam(Tamil)/
chithram

Nirnayam
(telugu)(nagarjun)
12.vanna vanna kanavugal(karthick). I forgot the exact name of the mohanlal movie somthing like adi ozhukugal
i havn't seen these one.but i heard they were also inspired.
13.Cheppu -> lesa lesa(madhavan)
14.Minnaram -> Azhagaana Naatkal(karthick)
15.Bharatham -> Seenu(karthick). Guess who would have the courage to remake a classic like bharatham in tamil with karthick as the hero. It is P.Vasu. Nothing is impossible for this guy.Thank god i didn't see this movie.
Comments:
gosh!
you flipped "Sanmanassullavarkku Samadhanam" and "Thalavattom" (which itself was a take-off from "One flew over the Cuckkoo's Nest" and Priyadarshan planned to remake it in Hindi once with SRK and now with Salman!)
Knew most of the remade flicks (i mean, knew that they were remade). But was not aware of the titles of the originals. Needless to say, I haven't watched any of the originals you mentioned.
Among the tamil films, Satyaraj is the one who reaped the largest from the malayalam film industry.. as I already
mentioned
in my blog. :D
Post a Comment
<< Home