Saturday, April 30, 2005
Critics Rascals
The article
critics rascal
by s.Anand has been mentioned by few blogs.But surprisingly everybody has trashed it.Yes, Anand has gone to the extreme in bashing rajini and kamal.But i feel his article shouldn't be completely ignored. Few points made me think.
His larger-than-life image, fan associations, frenzied reverence: all these make it impossible for the movie to become more important than the star.
Aren't we doing a mistake by still rooting for a 55 yr old rajini doing a matrix like stunt?. Aren't we doing a mistake by making the stars more important than the movie?.
I still remember seeing songs of old mgr wearing a yellow suit romancing latha or the fat shivaji sitting on another fat shivaji in tirisoolam.I used to make fun of my mother who was a big shivaji fan. I used to tell her only because of fan's like her those kind of movies get made. Now thinking about that, wont the next generation , my children's do the same thing to me.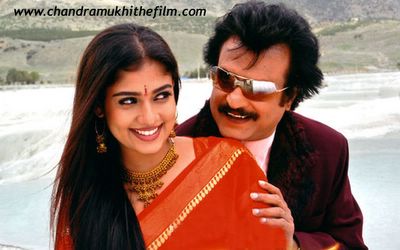 It is only because of this behavior of putting the stars above the movie that we had some absurd movies. NTR was dancing with sridevi, MGR was romancing manjula and shivaji was singing with ambika. The reason why the previous generation did it was for there eyes MGR,NTR and shivaji were still young and they didn't mind these absurd movies until there star was there. Now looking at the current situation i feel nothing has changed and we are doing the same thing once again. And probably surya and vikram are going to do the same thing with next generation.
"People like it that's why they do it"."People have to change" etc etc are the few answer's that you get. The people are no one other than me and you. I think that the article is a question to me and you?. When are we going to put the movie above the stars?. when are we going to put the cricket team above the star player?. When are we going to vote on the qualification's of our constituencies contestant's than the party that we like?. We all know what is right, but somehow we don't seem to do it.
Comments:
Why? why should we do it?
Who are you to tell me not to adore my favorite personality, what is wrong, does this make me a criminal? The article by this person talks as though we adore some kind of underworld don who goes against the law of the land.
This is after all some a virtual preference by humans most will forget when they get back to their routine,
Senthil, how would feel if I choose your lunch from today, some letuce with a pita bread. thats all, and mind it i would brand you as unhealty person if you eat anything other than this, agreed? will you accept?
First, On one has the right to tell what to choose and what not to choose.
The major flaw in that article was a free prescription by a quack.
Same fans clapped for a Ilayaraja Raja , A.R.Rahman and same fans clapped for movies like Kadal to Anbe sivam to Pokiri Raja. It is easy to be a fan. After all, it takes about 2 minutes to critique another person work. I find it very odd when a person who adores geninue art support this quack.
Post a Comment
<< Home